Infinics - Screen Time
Screen time is the amount of time spent using a device with a screen. The concept is under significant research on the mental health impact.
---
During lockdown, you may have noticed your screen time has increased exponentially, if you're working from home or not.
Working from home, for those used to working in an office, results in you sitting down at a (most likely makeshift) desk, staring into a screen for just about 8 hours straight. There's an odd feeling that you need to be at your desk all day every day, so that no one gets the impression that you're slacking if they message you and don't get an immediate response, so breaks away from your screen are limited.
A general recommendation for screen time breaks, is that you should take 5-10 minutes away from your screen every hour. This should help with headaches/migraines, and eye strain.
A good tool to help with screen time, is aptly named 'Screen Time' and is built in to iPhones, iPads, and Macs. This is particularly helpful if, like me, you use a Mac to work, but also useful if you have an iPhone and/or iPad.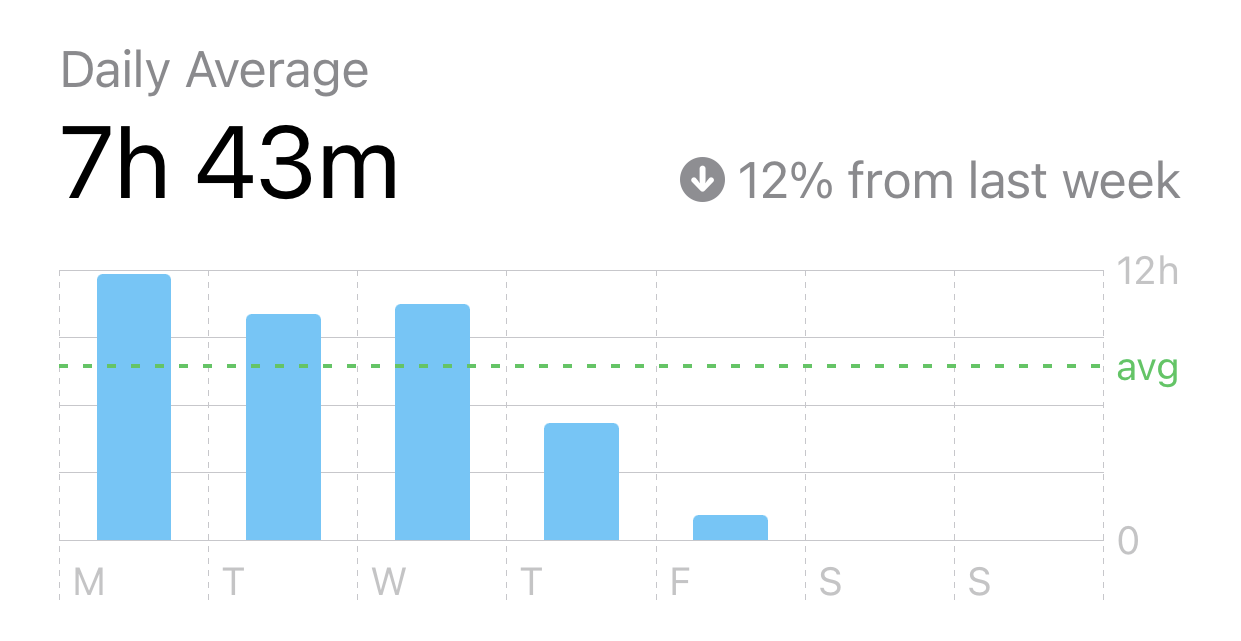 With the features available to you on Apple devices, you can set downtime, and app limits, which you can use to force yourself to look away from the screen, and go do something else. When you schedule downtime in Settings, only phone calls and apps that you choose to allow are available. Downtime applies to all of your Screen Time-enabled devices, and you get a reminder five minutes before it starts. You can set daily limits for app categories with App Limits. For example, you might want to see productivity apps while you're at work, but not social networking or games. App Limits are refreshed every day at midnight, and you can delete them at any time.
If, like me, you struggle to get away from your computer and relax at the end of the day, impose some app limits and downtime to help take your mind off work. It's good to get away from your screen where you can.
---