App-free Video Conferencing
No hassle video conferencing. Presentation & remote assistance tools. Document sharing, chat & polling. For unlimited users.
Learn More
PBX: Reinvented for remote workforce
Call, message, meet on-the-go. Same office extension on Android & iOS apps. Web Client accessible from anywhere. Easy to install and manage.
Learn More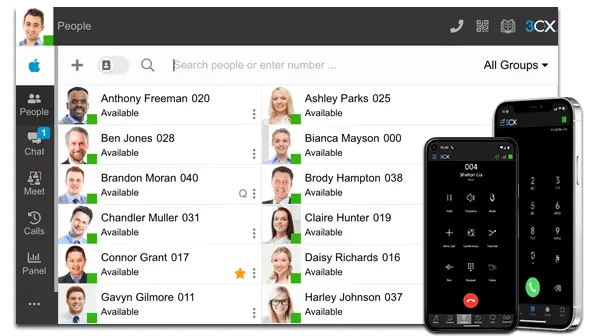 Chat with your customers
Convert visitors to leads & sales. Elevate chats to calls or video. Share with team & collaborate. Enhance customer experience.
Learn More
Get 3CX - Absolutely Free!
Link up your team and customers |Phone System | Live Chat | Video Conferencing Hosted or Self-managed. Up to 10 users free forever. No credit card. Try risk free.

Get 3CX Now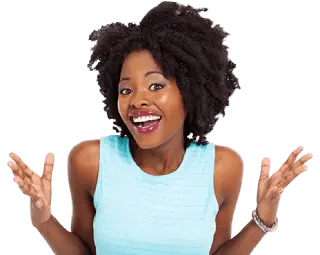 Discover more benefits!
Easy management on-premise or hosted
Save up to 80% on your phone bills
Work remotely with 3CX iOS / Android apps
App-free web conferencing
Live chat & call with website visitors
Advanced call center features & reporting
Answer WhatsApp business messages
Answer business texts (SMS)

"In the end we went for the best value and best technology. The choice was obvious because the simplicity, features and cost-effective capabilities of 3CX really stood out."
Aron V Davies, IT Operations Manager at Mayfield School

"The 3CX phone system has ticked all the boxes for Best Western Carlton Hotel Blackpool. Replacing the old outdated PBX has meant we no longer need expensive maintenance contracts to keep the system going, savings thousands of pounds each year. The 3CX system is very reliable. As the 2nd hotel to implement 3CX, we are confident that we will be able to use our success as a launch pad to roll out 3CX across all sites in the coming months."
Mohammad Umer, Director of IT at Best Western Carlton Blackpool