Infinics - Do You Have a Webcam Cover on Your MacBook?
Closing your Mac notebook with a camera cover on it might damage your display.
---
Apple have warned this month that using a webcam cover on MacBook, MacBook Air, or MacBook Pro models may cause damage to your display, in
this
support article.
This is an alarming support bulletin for many, as the plastic sliding webcam cover has become one of the most common freebie items in the last few years from tech companies, and on the back of people seeing Mark Zuckerberg using one himself, more people were inspired to use a webcam cover.
Apple have stated that due to the fact that the clearance between the display and the keyboard is designed to very tight tolerances, it's not a good idea to disrupt it. Not only is your display at risk, but automatic brightness and True Tone may not work properly, leaving you with your MacBook constantly at full brightness, and the colours not looking quite right.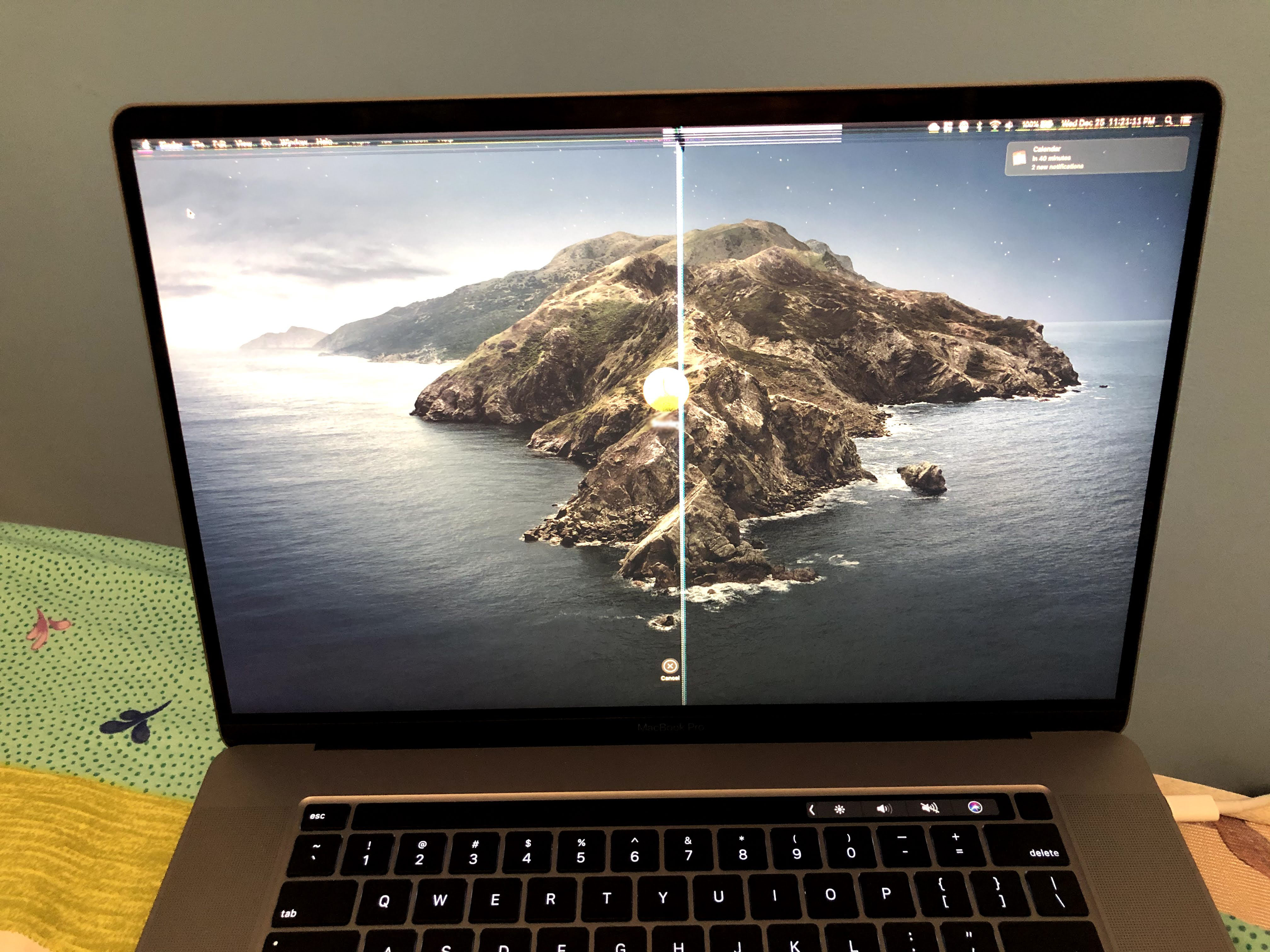 Δ Damage caused to a MacBook Pro fitted with a webcam cover.
Source
Anyone following Apple in the last few years will be aware that they are incredibly privacy driven. On the back of this, the camera is designed so that it can't activate without the camera indicator light also turning on. This is how you can tell if your camera is on. Security is at the heart of MacOS Catalina, and even more security features are coming in Big Sur. If you'd like, you can prevent apps from using your camera altogether, in your settings.
However, it's not always your decision to attach a webcam cover, as such Apple have the following advice:
If your work environment requires you to cover the camera on your Mac notebook, follow these guidelines to avoid damaging the display:
Make sure the camera cover is not thicker than an average piece of printer paper (0.1mm).
Avoid using a camera cover that leaves adhesive residue.
If you install a camera cover that is thicker than 0.1mm, remove the camera cover before closing your computer.
---